™™™ JALT-GUNMA HOLIDAY PARTY ™™™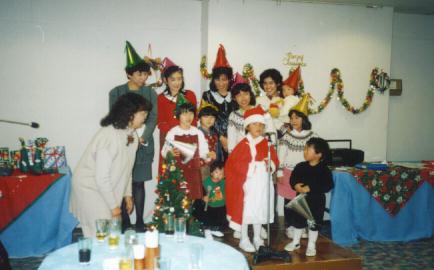 ---
JALT-Gunma
YEAR-END PARTY 2008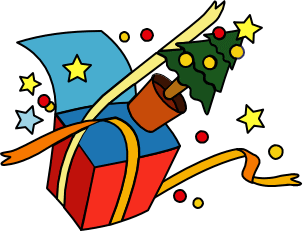 It is once again time for our annual holiday party, the highlight of theGunma chapter's annual events. There will be songs, dances, games, good food and lots of fun, so mark it down on your calendar.

Bring your family and many new friends. You don't have to be a member of JALT Gunma. Let's have a great time celebrating this joyous season!


---
JALT-Gunma

HOLIDAY PARTY 2008

Date: December 'U (Saturday)
Time: 6:00p.m. ` 8:00p.m.
Place: Takasaki Washington Hotel Plazai'θƒƒVƒ"ƒgƒ"ƒzƒeƒ‹ƒvƒ‰ƒUj htp://takasaki.wh-at.com
3-minute walk from JR Takasaki west exit. (Go straight down the street and it's on your left.)
§370-0849 Takasaki City Yajima-cho 70 027-324-5111
Fee: 4,000 yen (adults), 1,000 yen ( children under 12 )
RSVP: Yoko Miyazaki at yoko-im@jcom.home.ne.jp@ (Please tell number of adults and children who will attend with you.)
Deadline: November 30 (Sunday)

* There will be a gift exchange for children, so if you bring a child and would like your child to take part, please bring a small gift (about 500 yen) to exchange with another child.
* If you are planning on drinking alcohol, please use public transportation or arrange for someone to drive you. Don't drink and drive, or you may lose your job and future and hurt yourself and others.
---
Dear Members,
I am looking forward to our upcoming holiday party, and I'm hoping to see you all there. I want to remind you that the deadline to make a reservation for the
party is November 30th. Regrettably, if there are cancellations after November 30th we must request payment of half the admission cost. In the event that a reservation is made and a person does not attend the party and doesn't call to cancel, we will need to charge the full amount. I appreciate your understanding. Since we are requesting food to be
prepared by the hotel, it is important to know in advance how many people will be attending.

Best wishes to all of you, and I hope to see you on December 6th.

Sincerely,


Michele Steele

---
¦ There will be no December meetings but this PARTY!
---