Annual Kusatsu Summer Workshop
---
JALT-群馬夏季草津ワークショップ

Summer retreat in the deep mountains. Enjoy the fresh highlnad air, Onsen (hot spar) available facility, Europian classical music festival, hiking, tennis, golf, swimming, and above all, excellent lectures from distinguished guest speakers and a variety of presentations from aspirated language practitioners. Come and join us. Join the presenters. Look for the details below and contact us now for further information. You can also invite your friends and family members. If you miss it, you'll regret it.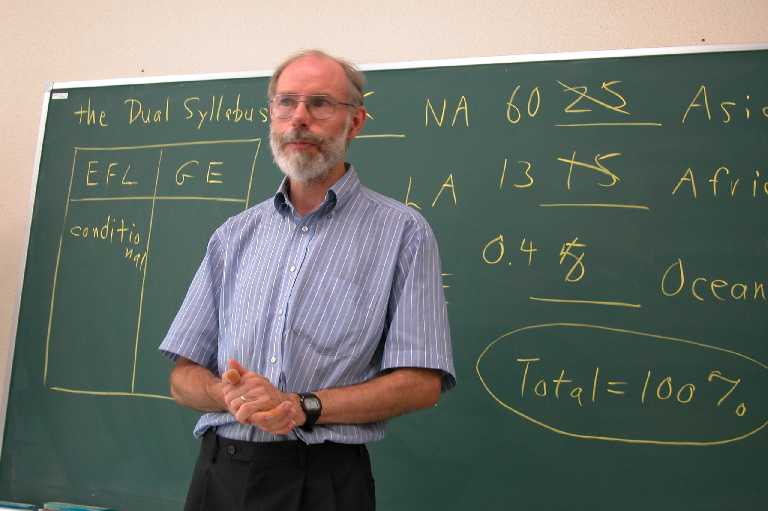 Prof. Kip Cates in lecture at a past workshop


---
The 22nd JALT-Gunma Summer Workshop at Kusatsu

(第22回JALT群馬夏季草津ワークショップ)
Dates: August 21(Sat)-22nd (Sun), 2010
Place: Kusatsu Seminar House
Special lecures: Prof. David Newby, Graz University, Austria
See the following flyers for details.
Flyer in English (Word File)
日本語のチラシ(ワードファイル)
---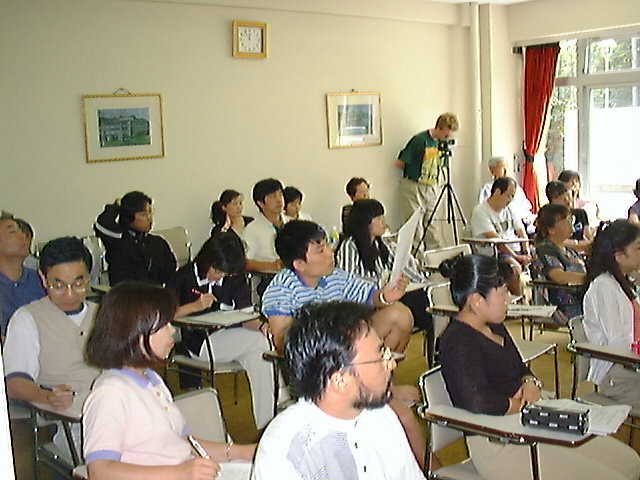 A full-house audience
---
主催:全国語学教育学会(JALT)群馬支部
---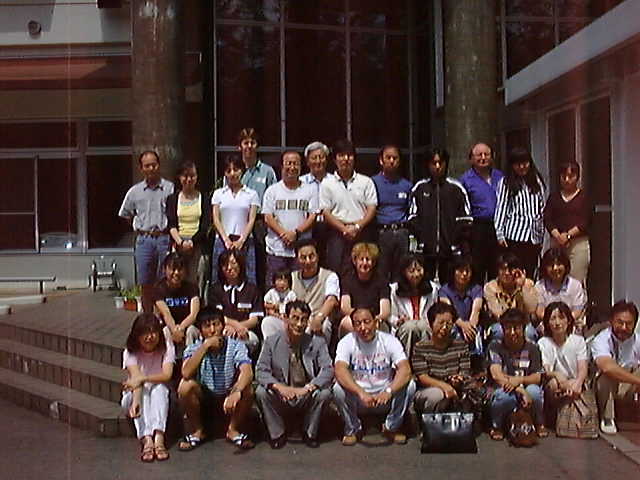 A group photo from '98 workshop
---
Direction to Kusatsu Seminar House | A view at Kusatsu Seminar House